"My mission is to help the underserved HR leader."
Richard Cangemi, CEO
Rich is the Chief Executive Officer of PeopleGuru™. 
He co-founded the company in 2016 and grew it from a small software start-up into an industry leader in HR, Payroll, and Talent Management.
Rich graduated from State University of New York with a Bachelor's of Science in Management Information Systems.
In his spare time, he enjoys spending with his family, boating, and watching Tampa Bay sports.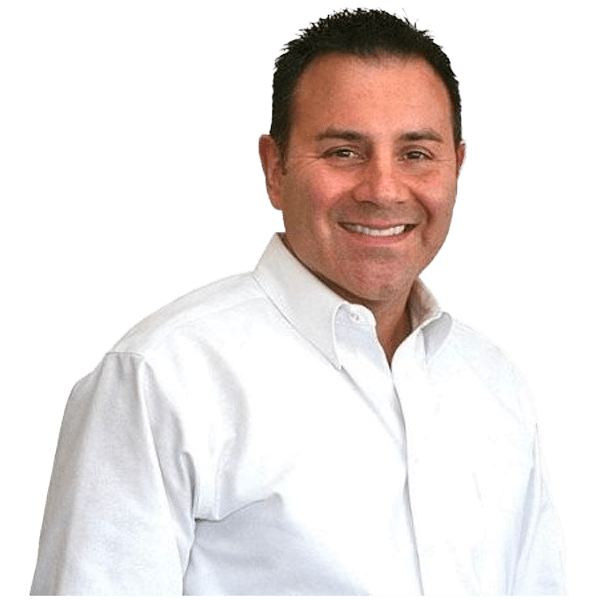 RICHARD CANGEMI
CHIEF EXECUTIVE OFFICER

Q&A with Rich
How has data driven approach empowered your HCM solutions?
Olin
2023-08-22T16:33:00+00:00
HR now expects to use data to drive and justify decision-making.
Actionable insights capabilities, built in workflows, and notification triggers are the modern tools HR leaders rely on to be unbiased and efficient.
A system like  PeopleGuru™ HCM can guide decision-making where HR departments can provide recommendations on how to drive an organization forward with targeted people initiatives to improve engagement, retention, and wellness.
With a modern people management platform, HR can drive business performance with agile review cycles, goal setting, and measurement; this rigorous data collection activity provides transparency to individual and organizational results so leaders can align resources to business objectives.
Within an HR system, data is key to the day in the life of a Manager. Managers have the ability to be alert to employees who are approaching overtime or what days and times employees prefer to work which helps to efficiently schedule and reduce absenteeism.
The best people platforms should analyze workforce trends such as absenteeism, compensation, and will even facilitate promoting employees through a succession path fostering a great culture and reducing turnover with a policy of promotion from within.